Some say it isn't science, others that it is a method of diagnosis that doesn't make mistakes and brings about undisputable results. Bioresonance continues to attract both fans and disputers. Where does the truth lie? You can start Wednesday off at 12:30 PM with the Investigators series in the Regional Museum. The episode will focus on solving a modern-day phenomenon and answering an important question – where do we draw the line between science and hocus-pocus?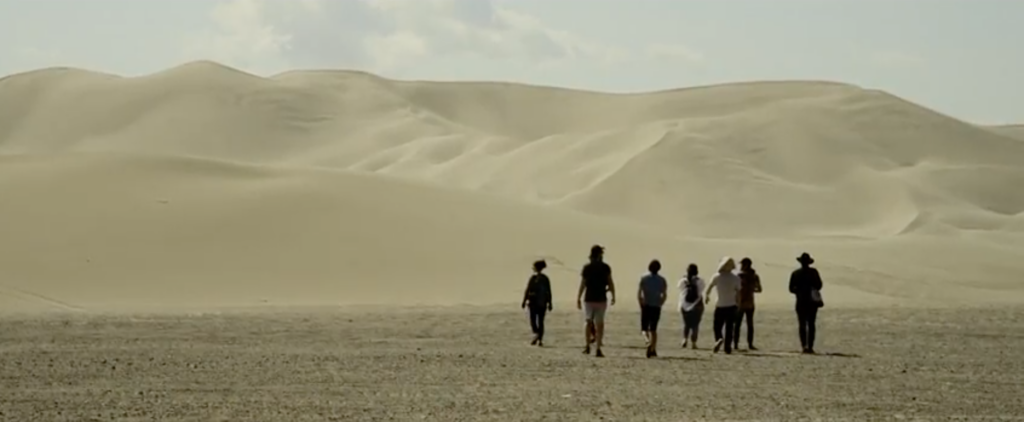 Silent, peaceful ocean scenery contrasting with human greed and plans to mine metals from the ocean floor. You can experience that together with listening to the voice of film star Jason Momoa in the film Deep Rising. Together with a group of researchers, find out the plans of The Metals Company and enjoy the breath-taking underwater views in the Metropol Cinema from 1:30 PM.
 The Wednesday screening of short films called Shorts: Sound is Science from the programme section Sound is Science will transport you into the world of sound through the noises of the outside world and field recordings. Listen up at 4:30 PM in the Regional Museum.
Animals living in Pantanal, Brazil, are the protagonists of Spectrum Restoration. More than 50% of this biome was plagued by wildfires between the years 2018 and 2022. Sound artist Erik Havnes sets out into the woods to collect sounds of nature to create a unique symphony in his project Polyfonatura. Are you interested in how sounds of the living world are collected from different landscapes? Field recordings have found their way into popular and electronic dance music. See it for yourself in the film Sound Fields: Adventures in Contemporary Field Recording. And then there was silence. Restrictions affected our everyday lives and empty streets surprisingly tell us that story in the film Thousand and One Sounds.
 Enjoy a short excursion into the history of film with Peter Krämer in a short lecture on Family and Forest Life in Bambi. Bambi is a small fawn, and his life is uprooted twice by the arrival of humans in his forest. The story is closely connected with today's climate crisis. The lecture starts at 7 PM in the Na Cucky Theatre.
 You can end your nature adventure in the Czech Television Film Hall in the UP Arts Centre with Shorts: Shapes of Nature with our guest Joel Penner (Wrought).
The music programme Music is Science kicks off in the evening in the courtyard garden at the UP Arts Centre! We will meet on the dance floor at the On Lemon Stage at 10 PM.