Why not start the day off with a lecture while the mind is still fresh? The Portuguese researcher, director and curator of sound art Raquel Castro has accepted the invitation to our festival and will host the Sound Art, Ecology and Public Awareness lecture. You will be able to hear it in the Na Cucky Theatre from 11:30 AM.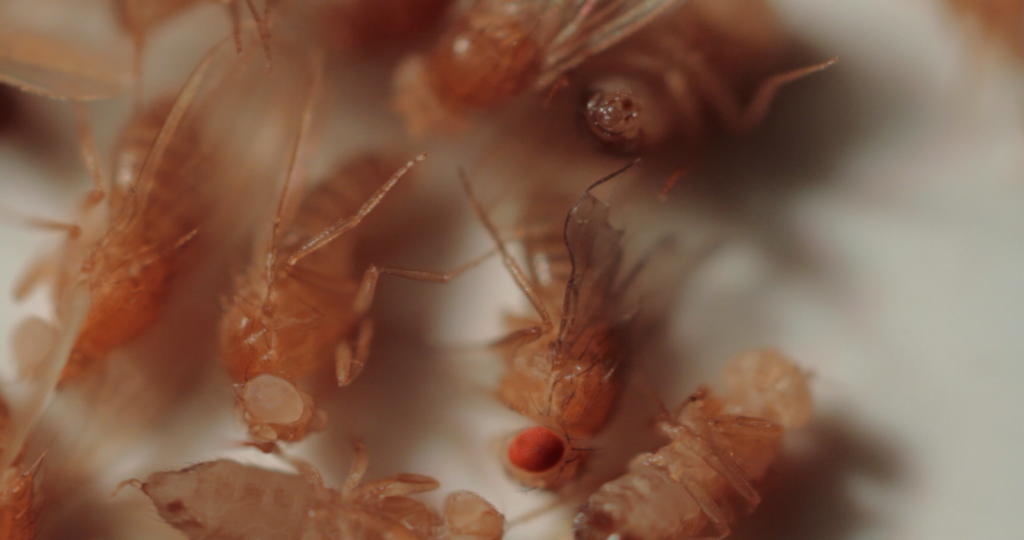 "It's in my genes!" is something all of us say, but do we know everything about the origin of genetics and DNA? The film The Gene: An Intimate History is about the origin of human genetics from observing peas to true innovators who set out to discover the future. The film also tells a story full of hope about the family of a young girl suffering from a unique genetic disorder and the doctors trying to find a cure. The screening will start at 2:30 PM in the Metropol Cinema.
 Join us on a historical trip about vintage advertisements, news, documentary, and educational films in the screening of shorts In the Shadow of Rubber. It shows the sad reality of what gathering natural rubber looked like in Latin America and Asia and the Czechoslovakian rubber industry. Klára Trsková from the National Film Archive will be joining us for this screening from the Archive Fever section. It starts at 7 PM at the Saints Cyril and Methodius Faculty of Theology.
 At 9 PM, you can catch the screening of shorts Desktop Document. The Short Film Competition has always been one for experimental formats. What does a documentary filmed on a computer desktop look like? You can find that out in the Corpus Christi Chapel. We will even be joined by Pauline Blanchet, the director and producer of the film Zuckerberg, You Owe/Own Me.
You can dance the night away once again at the On Lemon Stage. The Czech-Vietnamese rapper Anki will perform songs from his new album No More Drama, which is about his personal experience with identity, existential questions, and life in poverty on the periphery. He will also introduce his newly released EU PASSPORT KARAOKE EP. Toyota Vangelis is back at the festival with high energy electronic arrangements which are full of vulnerable vocals and deal with the topic of digital identity. Sounds of the future. The night will not end with these concerts and the last up on the On Lemon Stage will be the French-Belgian duo and rising stars of the Prague club scene Raketa95. You can come party to the 15min Music Club as well – Leohta, frujty and SJ Yellow will be waiting for you there with contemporary club dance music of the harder kind. Let's dance until the sunrise!