Proč nezačít den přednáškou, dokud jsou naše mozkové závity odpočaté? Na festival přijala pozvání portugalská výzkumnice, režisérka a kurátorka zvukového umění Raquel Castro s přednáškou Zvukové umění, ekologie a povědomí veřejnosti. Poslechnout si ji můžete v Divadle na cucky od 11:30.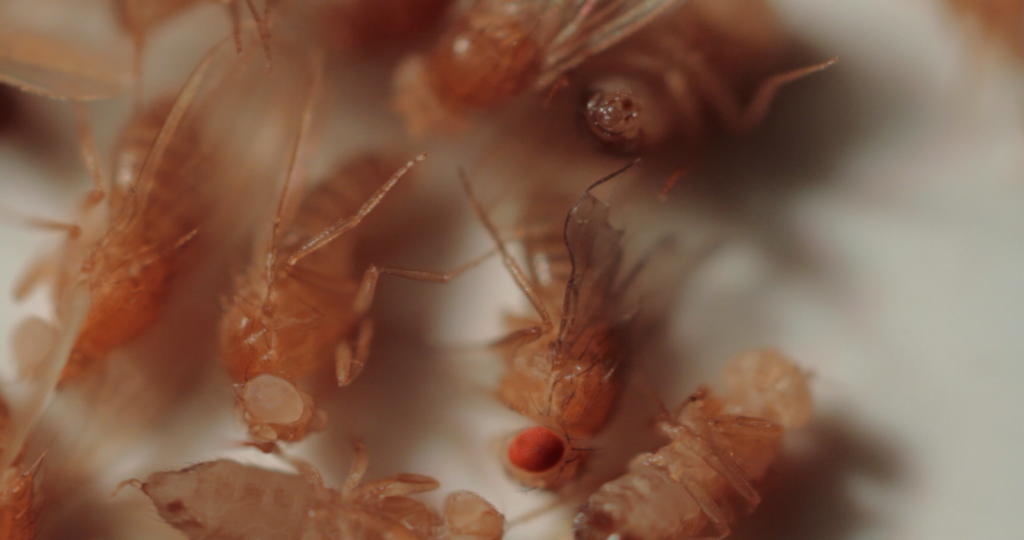 "Mám to v genech!" řekne někdy každý z nás, ale víme, kde jsou počátky genetiky a DNA? Snímek Důvěrné dějiny genu zobrazuje počátky lidské genetiky od pozorování hrášku po skutečné průkopníky, kteří byli odhodláni objevit budoucnost. Zároveň se ve filmu prolíná nadějný příběh rodiny s malou dcerou, která trpí vzácným genetickým onemocněním a lékaři se jí snaží najít lék. Promítání začíná ve 14:30 v Kině Metropol. 
Vydejte se s kaučukem do historie za dobovými reklamami, zpravodajskými, dokumentárními a populárně-naučnými filmy v pásmu Ve stínu kaučuku. Toto pásmo zobrazuje temnou historii sběru přírodního kaučuku v Latinské Americe a Asii a československou průmyslovou výrobu. Na položku z programové sekce Archivní horečka dorazí i Klára Trsková z Národního filmového archivu. Začínáme v 19:00 na Aule CMTF. 
V 21:00 můžete vyrazit na pásmo krátkých filmů Desktopový dokument. Soutěž krátkých filmů byla vždy prostorem pro experimentálnější formáty. Jak vypadá dokument z plochy počítače? To se dozvíte v Kapli Božího Těla. Připojí se k nám i režisérka a producentka filmu Zuckerbergu, dlužíš mi/patříš mi Pauline Blanchet. 
Filmové zážitky vytančíme opět na On Lemon Stage. Ve 22:00 vystoupí česko-vietnamský rapper Anki s deskou No More Drama, která je osobní výpovědí o vlastní identitě, existenčních otázkách i životě v chudobě na periferii. Přiveze i nedávno vydané EU PASSPORT KARAOKE EP.  Toyota Vangelis se na AFO vrací s vysokoenergetickým elektronickým aranžmá, které je prostoupené zranitelným hlasovým projevem i tématem digitální identity. Zvuk jako z budoucnosti. Těmito koncerty noc nekončí a On Lemon stage uzavře francouzsko-belgické duo a vycházející hvězdy pražské klubové scény Raketa95. Za večírkem se můžete vydat i do 15 Minut Music Clubu – očekávejte současný klubový sound a tvrdší polohy taneční hudby v režii Leohta, frujty a SJ Yellow. Tančit se bude až do úsvitu!